2022 Volkswagen Passat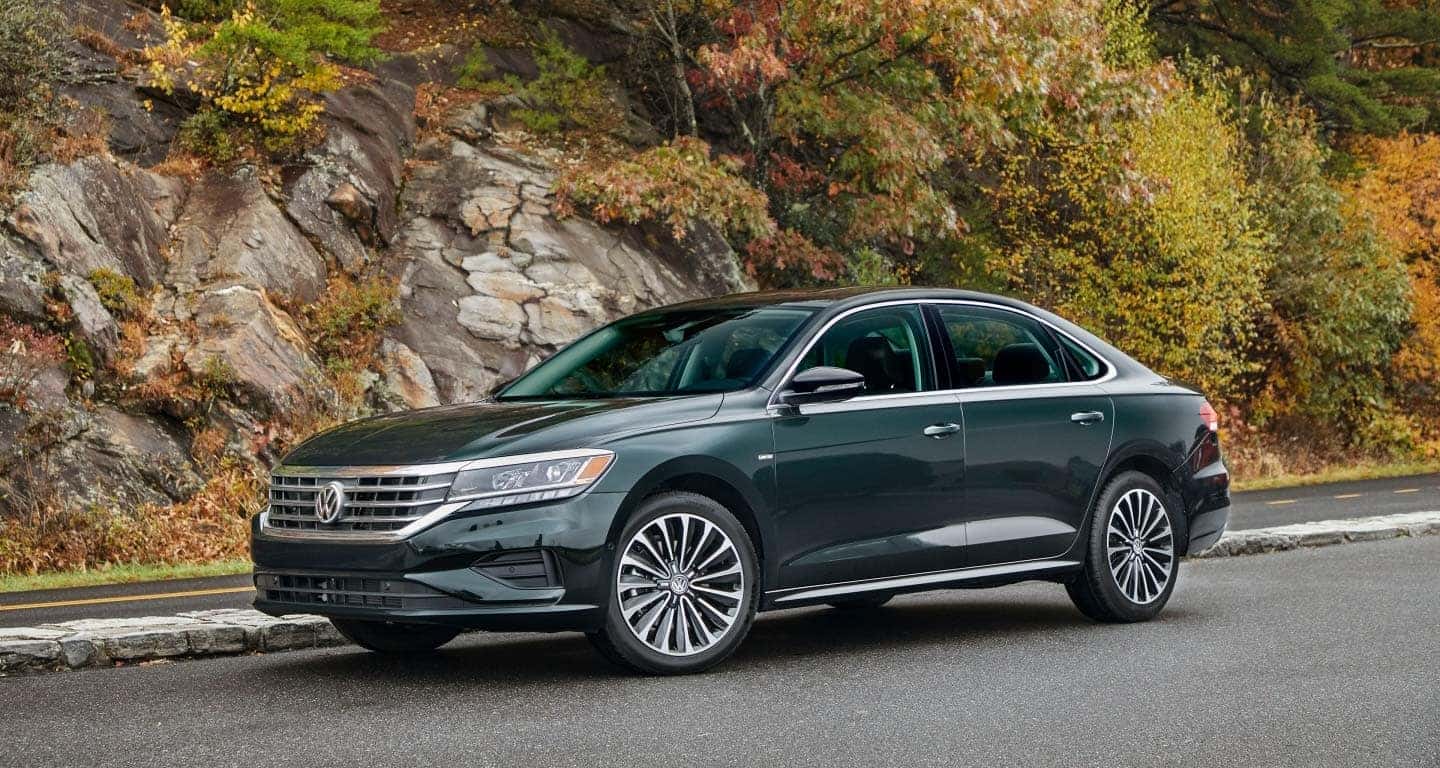 The Volkswagen Passat has outlived many car models since it was first rolled out in 1973. With its spacious cabin and unmatched fuel economy, the 2022 Volkswagen Passat is a popular choice for those who want a family sedan that sits between luxury models and entry-level cars.
If you're interested in the 2022 Volkswagen Passat, VW of Marion in Illinois has everything you need. Check out our 2022 Volkswagen offers, get flexible financing, use our online car payment calculator, then get behind the wheel.
2022 Passat Trims
For 2022, Volkswagen drops the S trim and introduces the Limited Edition. Like most of its sequels, the Passat is designed to provide ample space and sublime performance for everyday driving. The 2022 Volkswagen Passat comes in three trim levels: 2.0T SE, 2.0T R-Line, and 2.0T Limited Edition.
2.0T SE: This is the entry-level Passat model, which comes with a 2.0L Turbo engine mated to a 6-speed automatic transmission. It delivers 174 horsepower and 206 pound-feet of torque. With a great infotainment system featuring a six-speaker audio system and a 6.5-inch screen, the 2.0T SE Passat starts at $27,575. For the comfort of rear passengers, this model is equipped with bucket seats and sufficient legroom and headroom.
2.0T R-Line: Running on the same engine and transmission as the SE model, this model is great for those who want a luxurious Passat model with fine chrome finishes, Fender nine-speaker premium audio, and sporty cues. It starts at $29,575, a price tag that reflects R-Line's power, leathery interior, bold exterior, and overall performance. If you want a mix of sophistication and affordability, then this turbo-powered 2022 Volkswagen Passat is your go-to option.
2.0T Limited Edition: The Passat Limited Edition comes out as a premium luxury sedan. This model is designed specifically to commemorate the end of the Passat production in the U.S. With heated sport seats and perforated Vienna leather, the Limited Edition Passat has an interior detailed to reference Chattanooga, Tennessee. If you don't want to miss this Passat trim, visit us at VW of Marion in Illinois to get your dream German machine.
---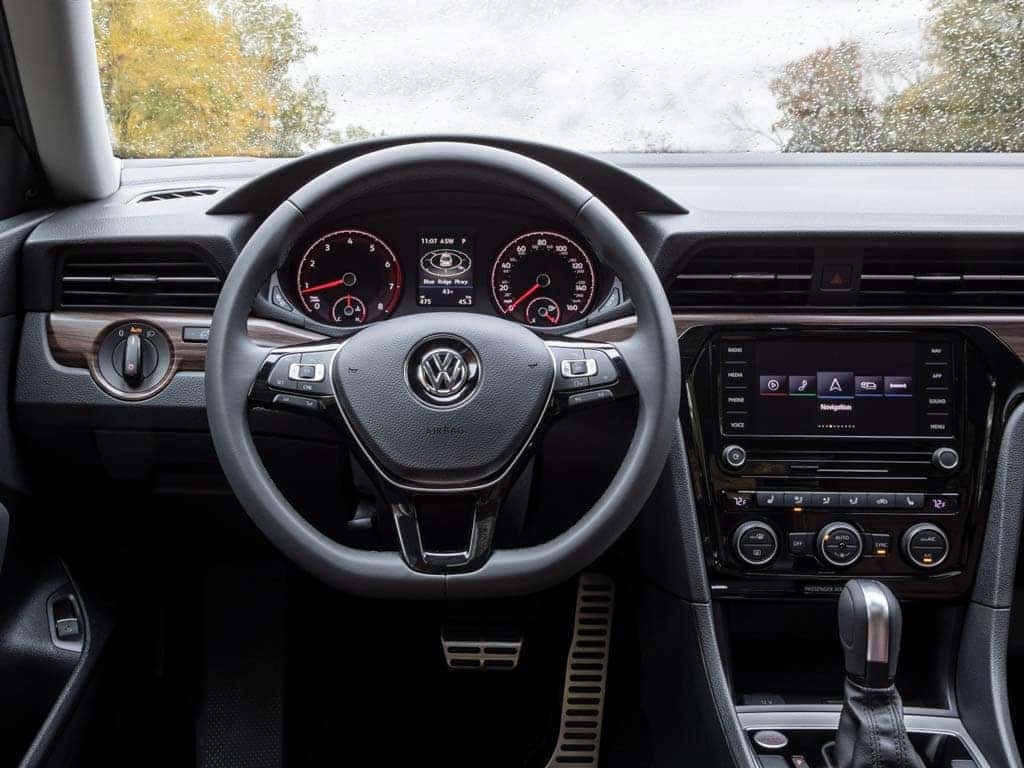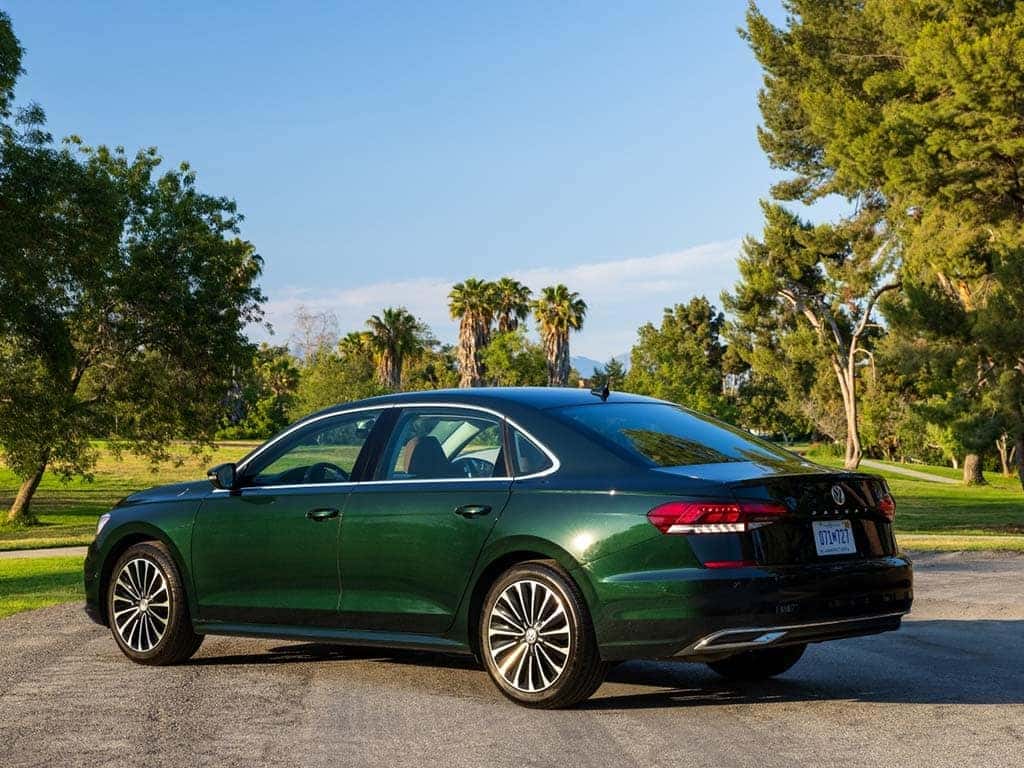 Power and Performance
A 2.0-liter engine powers the Passat's turbocharged performance, delivering a maximum of 174 horsepower and 206 pound-feet of torque. With the six-speed transmission finely tuned to the direct-injection engine, the Passat provides terrific rev range and smooth handling. The Passat can complete 0 to 60 mph in 78 seconds, making its acceleration one of the best in the car's segment.
If you want a family sedan that boasts of comfy rides on highways and streets, while offering superb fuel economy, the 2022 Volkswagen Passat should be your ultimate choice. As a fuel-efficient sedan, the Passat does 24 mpg on the city and 36 mpg on the highway. The Passat offers the same fuel-efficiency ratings across each of the three trim levels.
2022 Volkswagen Passat Technology
Coming with a 6.3-inch touch screen, coupled with Volkswagen's ultramodern Car-Net, the Passat is a tech hub suitable for drivers that love both the thrill of a comfortable ride and the aura of a techy dashboard. The higher trimline features an 8.0-inch display and a navigation system that can be controlled remotely. The car is equipped with several USB ports and other features, such as the Premium Color Multifunction Display that provides crucial details about the vehicle.
---
Safety Features
The Volkswagen Passat reigns everywhere and dethrones most mid-sized sedans when it comes to safety. The 2022 Passat is equipped with high-tech convenience and safety features, including standard safety features like cruise control systems, tire pressure monitoring systems, traction control, and collision warning systems to make your rides safe and comfortable.
With the Intelligent Crash Response System, the Passat provides an extra layer of safety compared to most cars. When a crash occurs, the system automatically deploys airbags, activates hazard lights, turns off the fuel pump, and opens all the doors. Also, the system locks the brakes immediately after a collision, bringing the vehicle to a stop. The 2022 Volkswagen also includes a stability-enhancing system that balances power in all the wheels during emergency braking.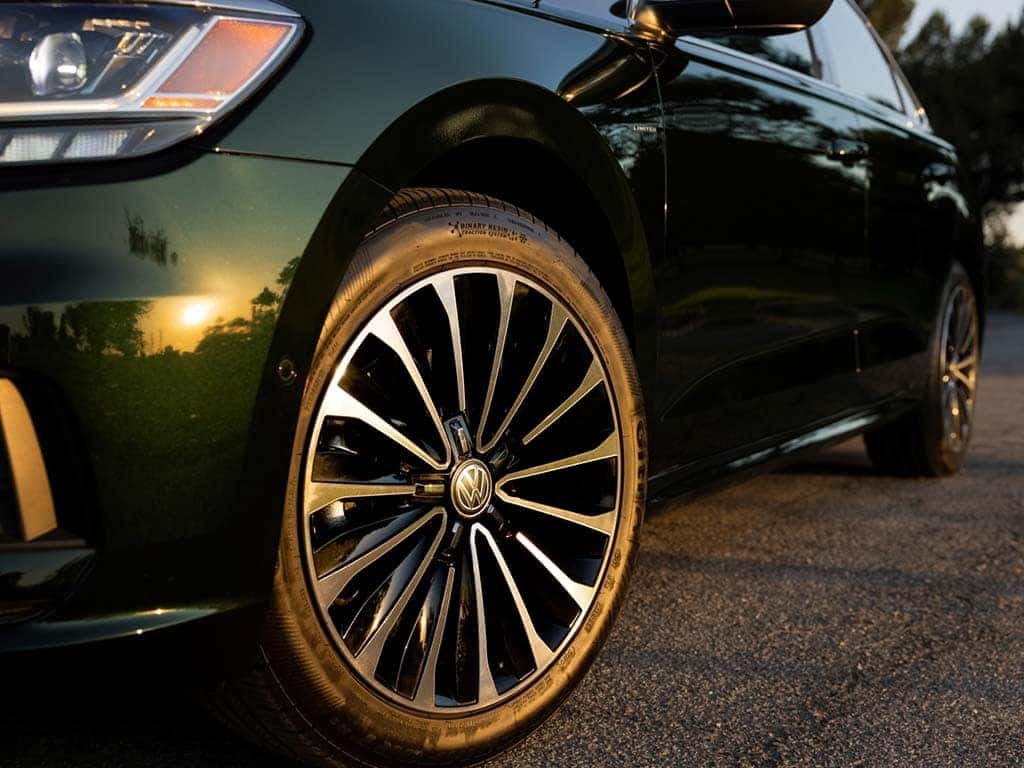 Buying Your 2022 Volkswagen Passat at VW Marion
With all the buzz about the Limited Edition Passat, we bet you don't want to miss out on the ride of your life. At VW Marion, we guarantee you a smooth purchase process, whether you're a first-time car buyer or a seasoned driver. When you visit our dealership in Marion, Illinois, our friendly team will assist you in the car-buying process.
Use our monthly car payment calculator and take advantage of auto financing deals to get the best price for the 2022 Volkswagen Passat. We provide standard 60-month warranties for new cars and additional perks, exclusive to our center in Illinois. Contact us today to get the latest and the last model of the Passat to craze the U.S. market.