Professional Car Detailing in Marion, Illinois
Vehicle detailing is one of the most effective ways to keep a car, truck, or SUV looking and driving great. A high-quality auto detailing can offer significantly more benefits than a less-exhaustive cleaning. Volkswagen of Marion's experienced technicians professionally clean your entire vehicle at competitive pricing. Your vehicle will drive off our lot in peak shine condition.
Premier Car Detailing Provider
When it comes to detailing your vehicle, it's important to choose automotive professionals you can trust. At VW of Marion, we are proud to be Marion, Illinois' premier car detailing service provider. Our customers keep coming back because of our excellent service which includes:
Experienced Staff: The team at VW of Marion's service center are experienced, automotive professionals. This provides them with all the expertise they require to give your vehicle top-notch detailing every time.
Quality Performance: Not all detailing packages are the same, so it's important to choose detailing professionals who do a high-quality and thorough job every time. At VW of Marion, we take pride in the exhaustive attention to detail we apply to each vehicle we work on.
Unbeatable Prices: Just because VW of Marion provides the best car detailing in Marion, it doesn't mean we have to charge like it. Our pricing offers you the best service at the best prices.
What's included in car detailing?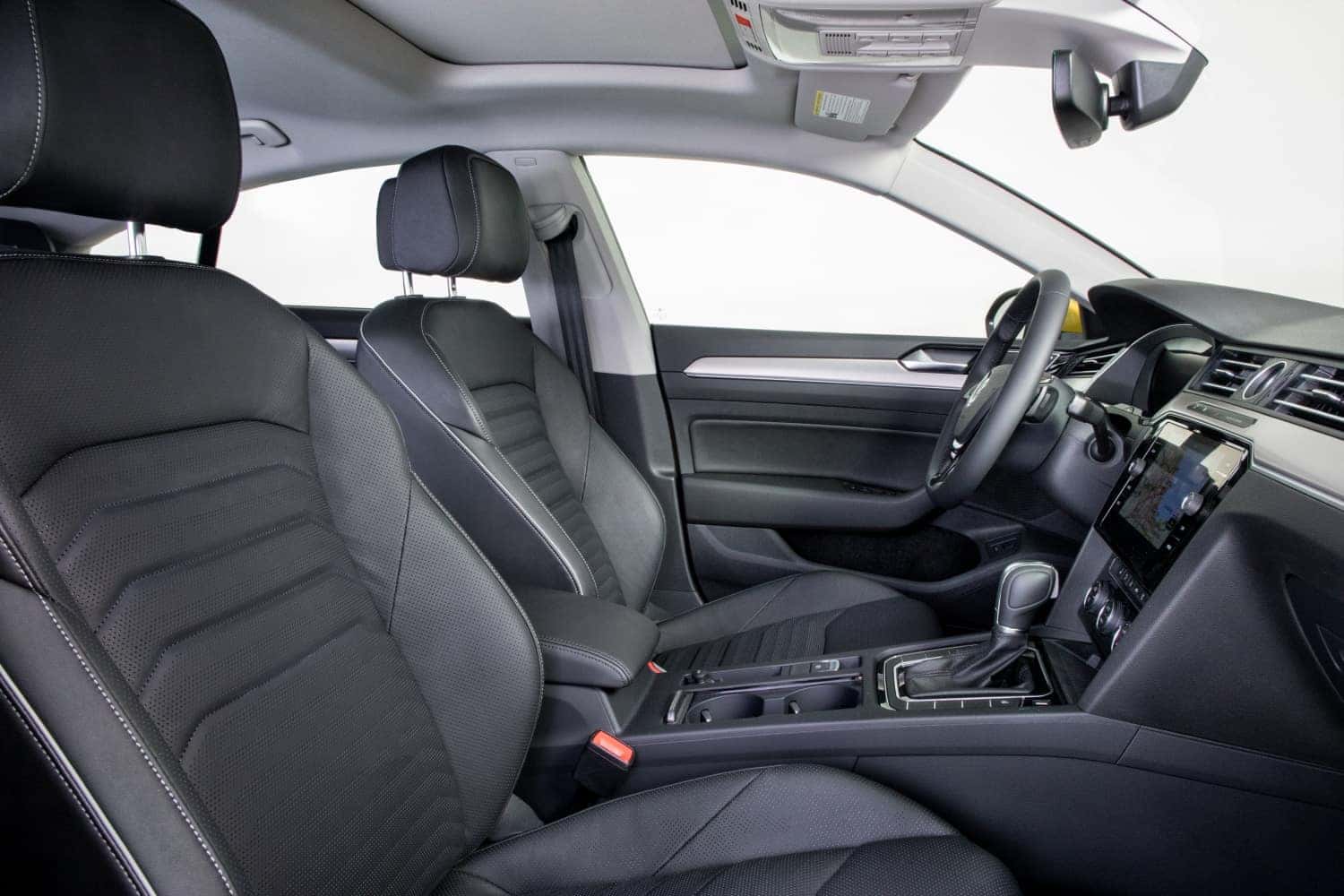 Though you may have heard of automotive detailing before, you may be unsure what's included in a detailing package. There are many parts to a car, truck, or SUV, and many potential areas for servicing when you take your vehicle to a professional automotive service center. Common tasks automotive detailing professionals provide include:
Carpeting: Your vehicle's carpet is one of the first things a passenger is likely to notice when they get in. If it's messy, it stands out, which is why vacuuming is a key part of any car detailing.
Chrome and Polished Surfaces: Chrome finishing can provide a classic and classy appearance to trim in your vehicle, but only if it's still shining. With car detailing, you get your chrome and other polished surfaces buffed so they look brand new.
Engine Bay: Keeping your engine clean is about more than just degreasing your engine, though that's a big part of it. Professional detailing will also see to any non-metallic parts in your engine bay, keeping them clean and functional.
Head- and Taillights: Your lights are a key part of your vehicle and it is easy to overlook the importance of keeping them clean. Every detailing should include cleaning your lights so they shine as intended with every use.
Interior Surfaces: Taking care of your dashboard and trim areas can transform the look of the interior of your vehicle. From vacuuming any crumbs to wiping down and shining any surfaces, detailing can make your car look great inside.
Paint: For many detailing customers, the paint job is the most important part of the process. A thorough detailing identifies any scratches or imperfections, repairs them, and applies a protective coating to the entire vehicle to avoid future damage.
Seats: With regular use, your seats are likely to gather some crumbs. Our detailing staff will clean up any crumbs and bits left behind, and apply a material-appropriate finish.
Wheels and Chassis: The wheels are often one of the most eye-catching elements of a vehicle, so a thorough detailing takes the time to clean them to make them look great. A detailer will also clean the chassis, removing any build-up and debris.
Is getting your vehicle detailed worth it?
If you're considering the value of getting your vehicle detailed, and wonder if it's really worth it, here are some important benefits to consider:
Keep Looking Great: The most apparent benefit is how fantastic your vehicle looks when it is finished. The careful attention your detailing professionals apply to your vehicle can give it a level of cleanliness and polish you haven't seen since it left the dealership.
New Car Smell: The "new car smell" is a famously pleasant experience, and the next best thing you can get for a used vehicle is a full detailing. Your service from a professional detailing automotive professional can give you that like-new feeling when you get inside.
Maintaining Value: Keeping up your vehicle's value is important as a car, truck, or SUV owner. Detailing helps identify and repair minor damage on your vehicle before it has the chance to become major damage, which can help you maintain your sell-on value.
Improved Safety: Getting your vehicle detailed isn't just about it looking and feeling better, it can make it safer too. From glass coatings to provide you with better vision in the rain, to the improved performance of washed headlights, detailing can keep your focus on the road where it belongs.
Allergy Mitigation: If you or one of your regular passengers has allergies, detailing can make your experience in the vehicle more pleasant. The kind of deep clean that a detailing provides can help to remove allergens from your vehicle so you and others can breathe clearly and happily.
With so many excellent reasons to get your vehicle detailed, many automotive experts suggest a detailing every six months to a year.
Schedule Auto Detailing at VW of Marion
At VW of Marion, we love nothing more than providing our wonderful customers with the fantastic services they require and deserve. If your vehicle is due for detailing, we would love to show you why our customers remain loyal for appointment after appointment. If you have any questions, feel free to get in touch today so a member of our staff can answer them for you. We can't wait for the opportunity to show you why our detailing service is number one, and we hope to see you soon!