2021 Volkswagen Jetta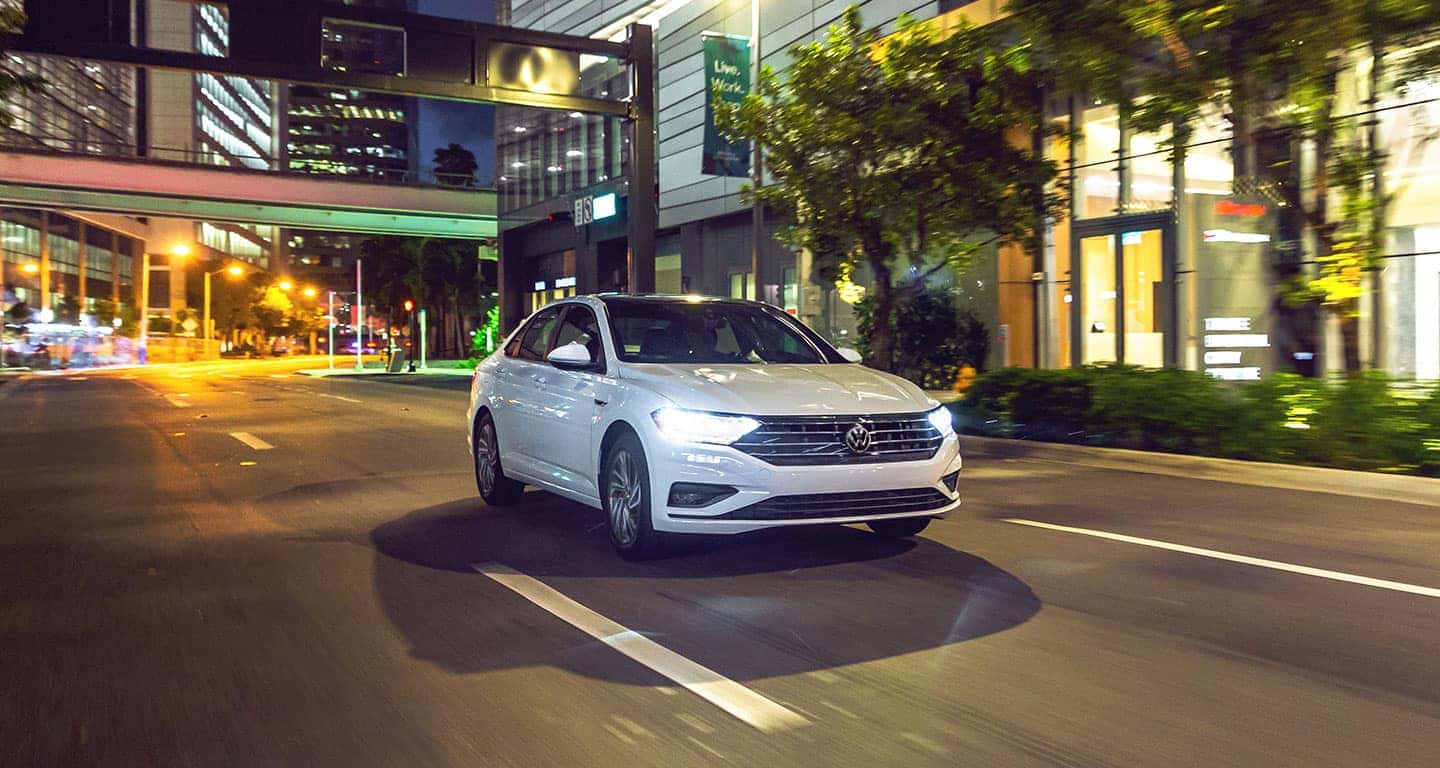 The latest 2021 Volkswagen Jetta is a great choice for drivers wanting an affordable, compact sedan with superb fuel efficiency. Sporting a stylish look and offering customizable options, the Jetta has a sophisticated, European feel to it that will not break the bank. The 2021 model has a restrained, yet elegant design, offering you and your passengers plenty of comfort, and it's loaded with modern technology and upscale features. Volkswagen of Marion is a proud dealer of the 2021 Volkswagen Jetta. View our new vehicle specials to find Volkswagen Jetta offers.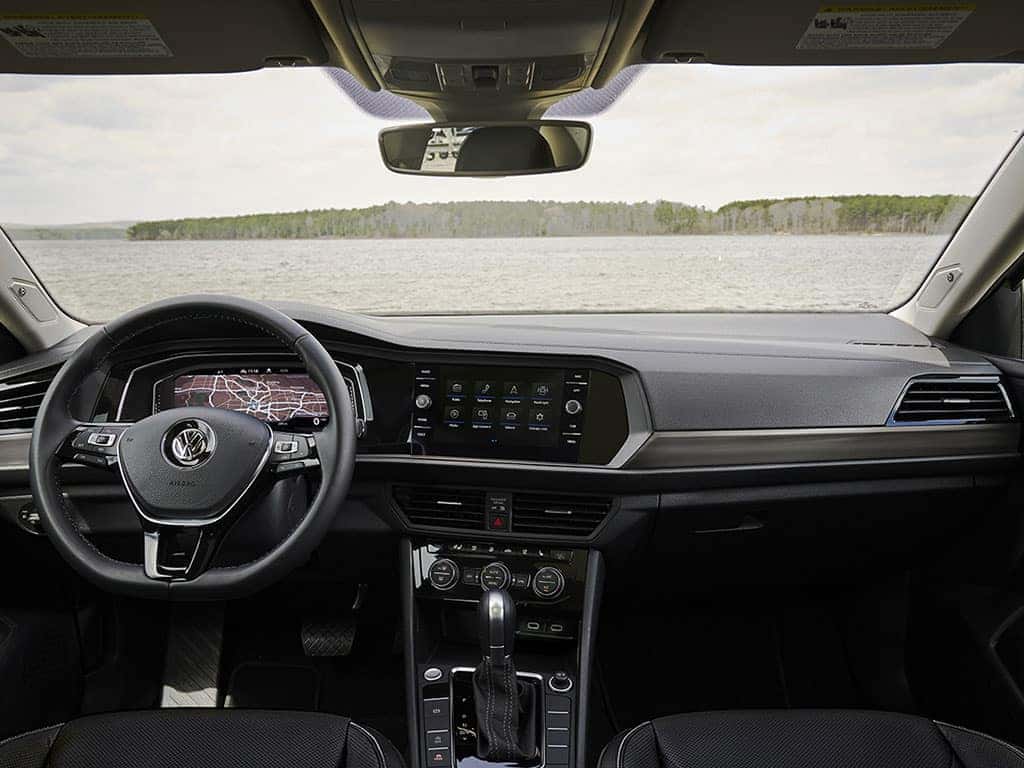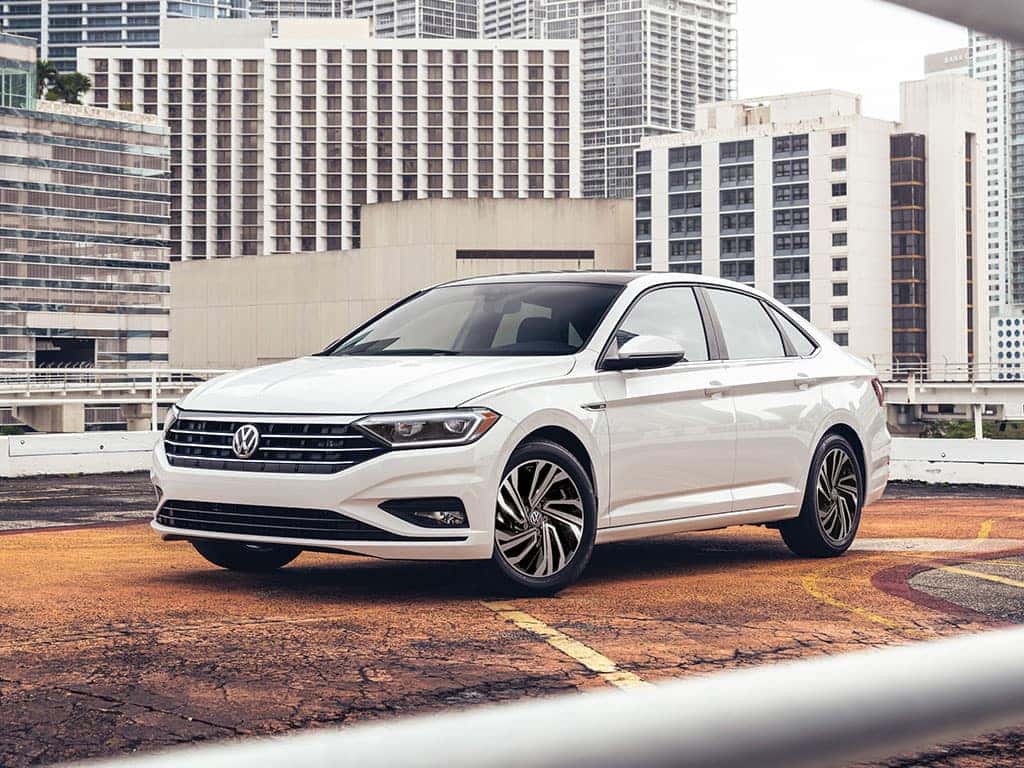 Engine and Performance
All trims come with a modest 1.4-liter engine that creates about 147 horsepower. The Jetta S comes with a standard six-speed manual transmission, although it can be upgraded to an eight-speed automatic with Tiptronic, which is available on all other trims. The 2021 Jetta provides a comfortable and serene ride, perfect for those looking for a non-racing vehicle.
Driver Assistance
The Jetta comes equipped with more than enough driver assistance features that will give you peace of mind. Cutting-edge technology reads the road and senses your surroundings, keeping you and your passengers safe. The advanced Adaptive Cruise Control (ACC) helps the vehicle maintain a preset speed and also keeps a specified distance from the car ahead of you. If activated, the ACC will respond to changes in the speed of the vehicle in front of you in order to maintain a preset distance and will adjust back to the preset velocity when safely possible.
If your vehicle drifts into another lane without using the turn signal, the Lane Keeping System (Lane Assist) will keep your vehicle in its present lane, as long as markings on the road can be detected. The Blind Spot Monitor helps you to safely change lanes, avoiding potential accidents. Additionally, if your vehicle is equipped with Lane Assist, the Active Blind Spot Monitor feature will prevent you from steering into a car in your blind spot by automatically redirecting your vehicle into your initial lane.
The Jetta's driver assistance features don't stop there, as it also comes with Rear Traffic Alert, which detects pedestrians and vehicles behind your car while in reverse, and it can also stop the car if needed to avoid an accident. The Jetta's available Forward Collision Warning system helps to monitor traffic and can alert you to a potential rear-end collision with the vehicle in front of you. If the system senses that a collision is imminent the Autonomous Emergency Braking system can support you with increased brake pressure; or, if you do not react at all, it can apply the brakes automatically.
---
Safety
Big on keeping you safe and sound behind the wheel, Volkswagen has equipped the Jetta with safety features to help you prevent the unforeseeable. A rearview camera with a wide lens helps you look for cars, pedestrians, and any other obstacles for when you back up your vehicle. A meticulously-engineered safety cage helps distribute forces away from the car's occupants in the event of a crash. The frame is also engineered with special zones that help absorb the energy resulting from a collision.
In the event of a crash, the Jetta's safety systems will also deploy the airbags, turn off the fuel pump, unlock the doors, and activate the hazard lights. The Automatic Post-Collision Braking System can also help slow the vehicle down after a crash, reducing the probability of additional collisions. Lastly, the Tire Pressure Monitoring System will alert you if you have low tire pressure, helping you avoid tire blowouts on the road.
The Volkswagen Jetta is a perfect choice for those wanting to balance budget with performance and elegance. An overall solid vehicle with great gas mileage, it comes with many safety features, a roomy interior, and a classy, yet sporty outer shell. Check out our online car loan calculator and online car finance application. Stop by VW of Marion today and take a Jetta for a test drive!